Episodes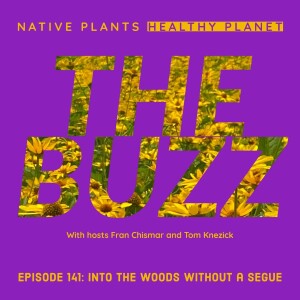 Friday Jan 20, 2023
Friday Jan 20, 2023
Hosts Fran Chismar and Tom Knezick are back with a brand new episode of The Buzz.  "That's Hot" takes some interesting turns this episode.  "This or That" takes a good look protecting native wildlife and street tree diversity.  "Take it or Leaf it" ends without and answer.  Tom and Fran discuss an industry tradeshow before reflecting on their conversation with the National Wildlife Federation.  Are you listening all the way to the end for our secrets? There is new merch! Music by RJ Comer. 
Read Fran's Article / Read Tom's Article
Voice Your Opinion on NJ Black Bears Here.
Learn more about Pinelands Nursery Career Opportunities Here.
Have a question or a comment?  Call (215) 346-6189.
Follow Native Plants Healthy Planet - Website / Instagram / Facebook / YouTube 
Follow Fran Chismar Here.
Visit https://www.magicmind.co/nativeplants and get 56% off your subscription for the next 10 days with code NATIVEPLANTS. Hurry Now! 
Buy a T-shirt, spread the message, and do some good.  Visit Here.